Cleo Sandals
Handcrafted heel covered leather sandals with mildly raised heels. Designed in bright contrast colours that also match our designer handbags. Make a fashion statement at work!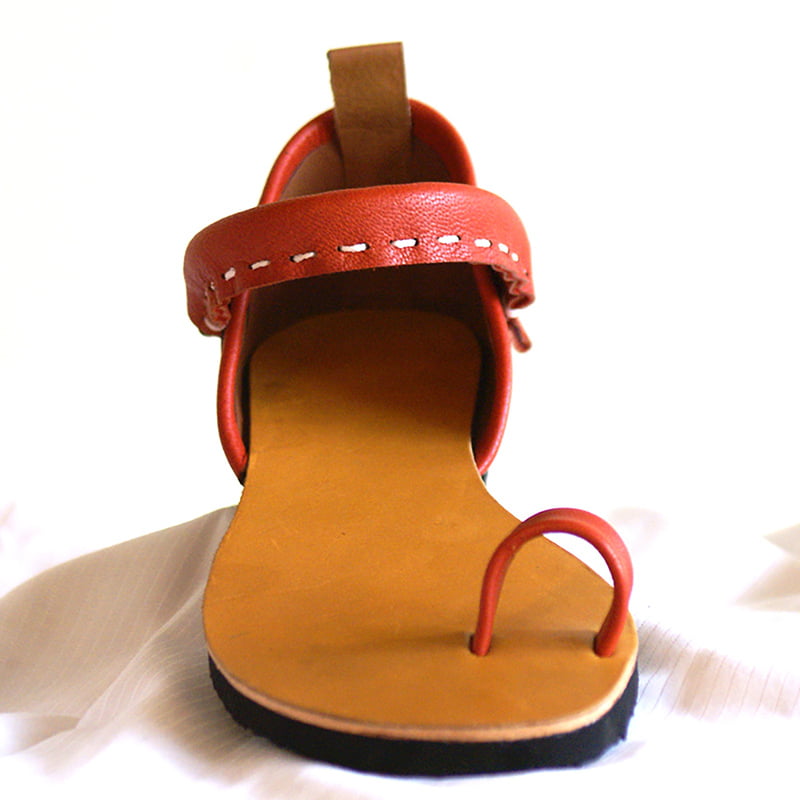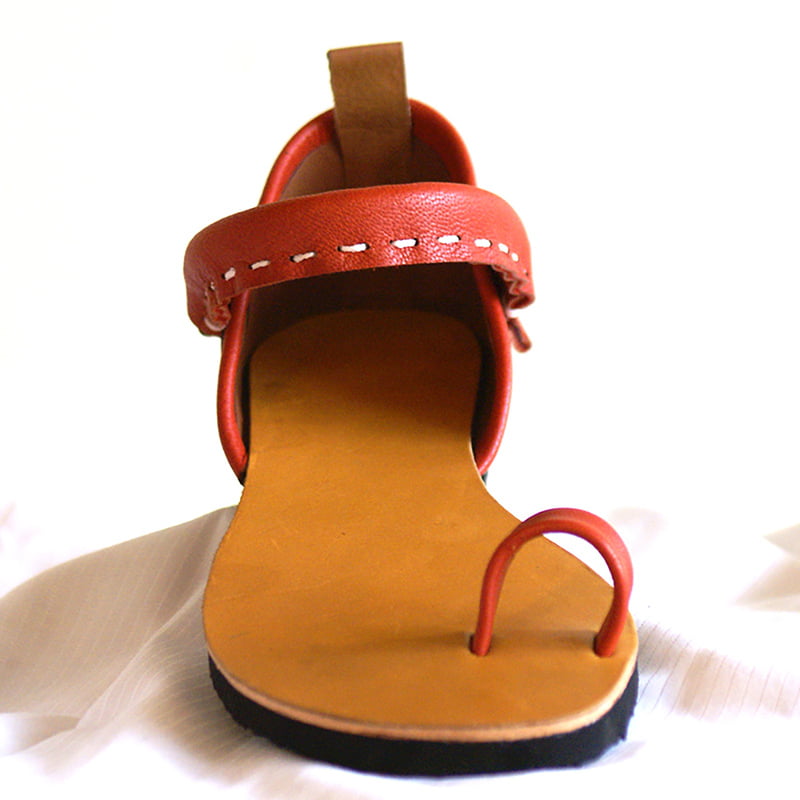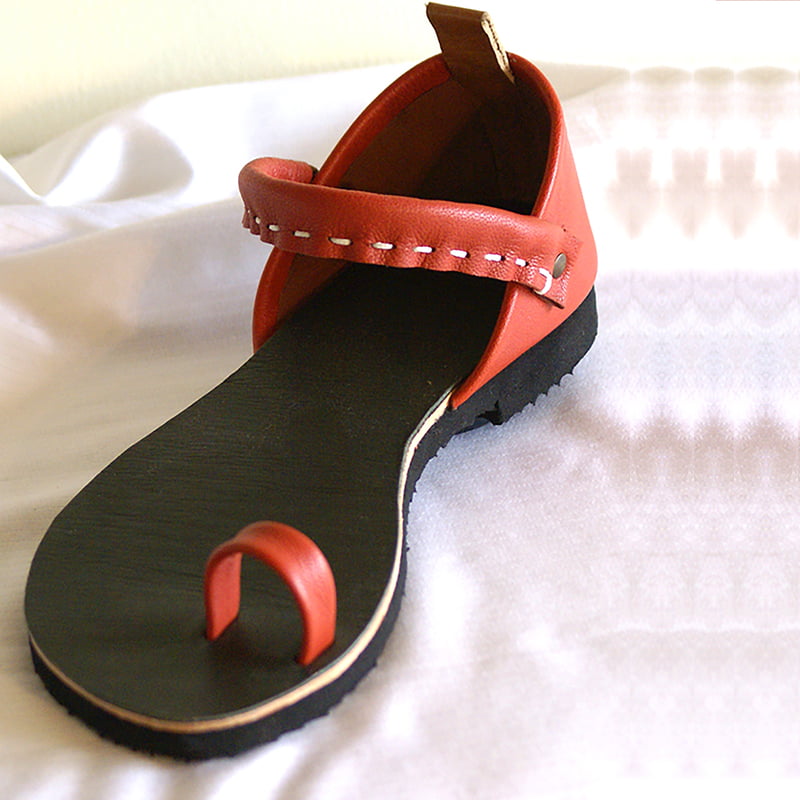 This design blends an aesthetic combination of contrasting colours with a minimalist approach. These handcrafted covered-heel leather sandals can be worn with semi formals or ethnic wear. Wear them to work or to a festival gathering and these sandals seem to blend in with your attire easily. A unique elastic strap makes it easily removable. Handmade with premium leather and rubber soles.
NOTE: Please note that standard sizes are designed for normal width. If your feet are on the wider side or slender, it is recommended that you send us foot measurements, after you place your order. It takes approximately one week to ready the product for delivery.