Laire Sandals
Handcrafted heel covered leather sandals with mildly raised heels and a dramatic braided back strap. Designed in bright contrast colours that also match our designer handbags. Make a fashion statement at the party.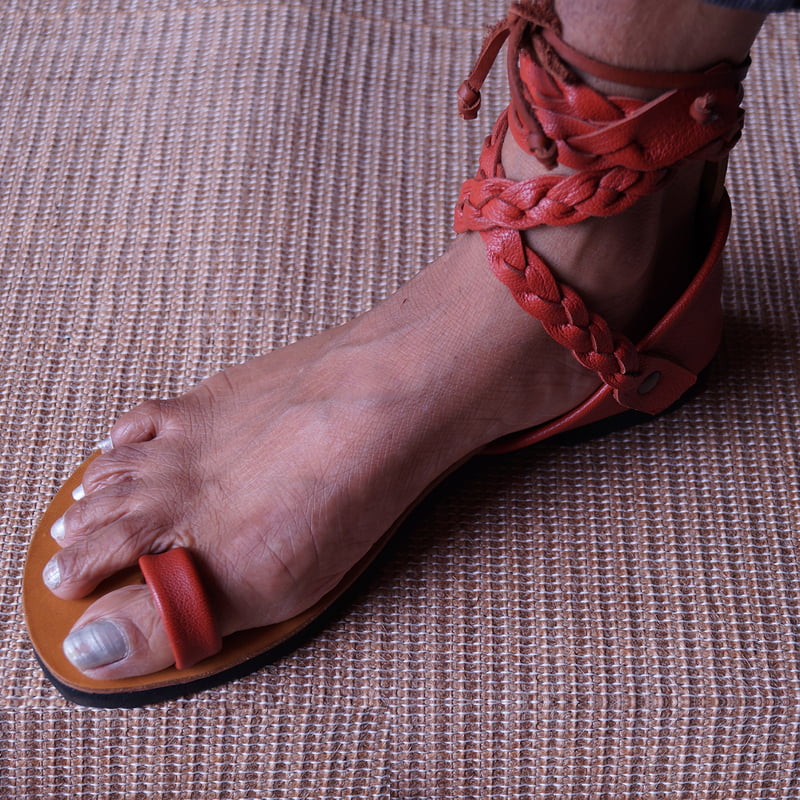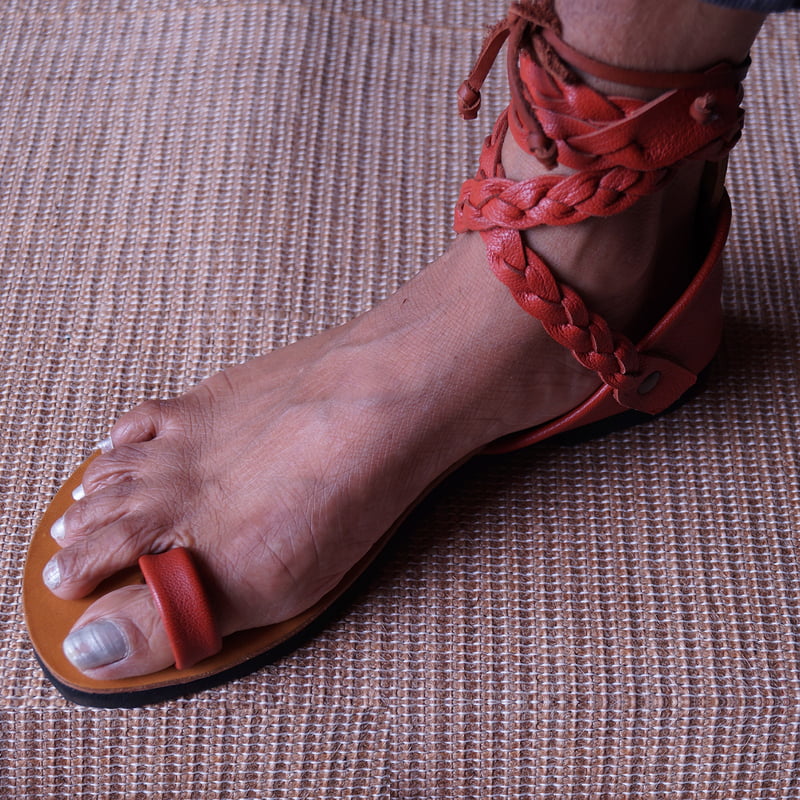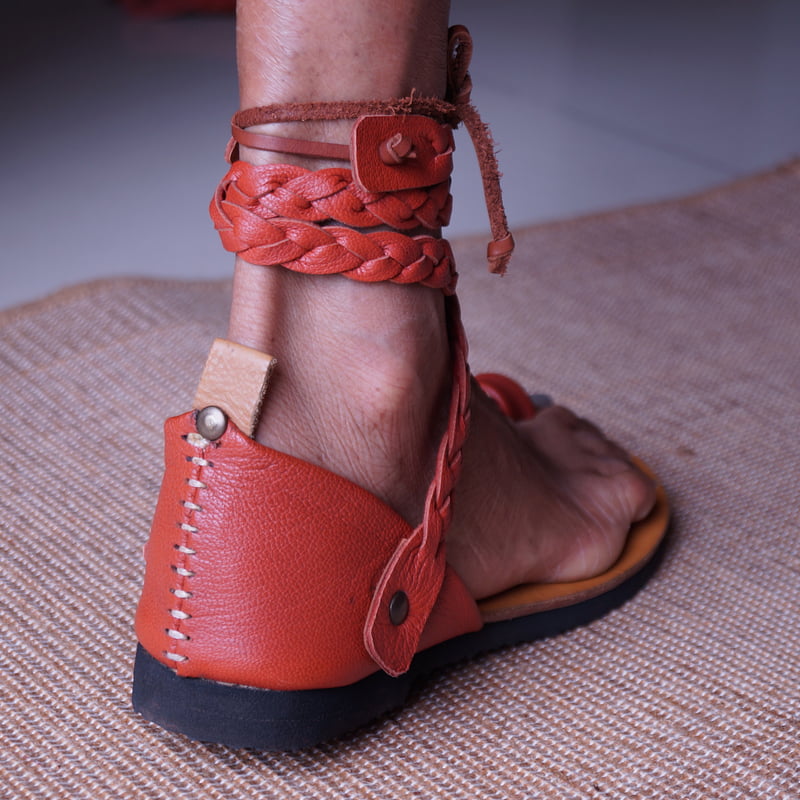 This design draws on contrast, just like wildfire scorches an evergreen forest. These heel covered leather sandals with the bold coloured braid straps are decided party wear. Don't get them unless you can stay calm and composed when all eyes are drawn to you. Ok, your feet. Handmade with premium leather and rubber soles.
NOTE: Please note that standard sizes are designed for normal width. If your feet are on the wider side or slender, it is recommended that you send us foot measurements, after you place your order. It takes approximately one week to ready the product for delivery.