Yaad Journal Book
This is a mid-size leather-bound notebook made with handmade paper. Additional features include a pen-hold, pockets for business cards and credit cards, and a long leather strap to bind everything together. This rugged and distinctive notebook is made with premium leathers.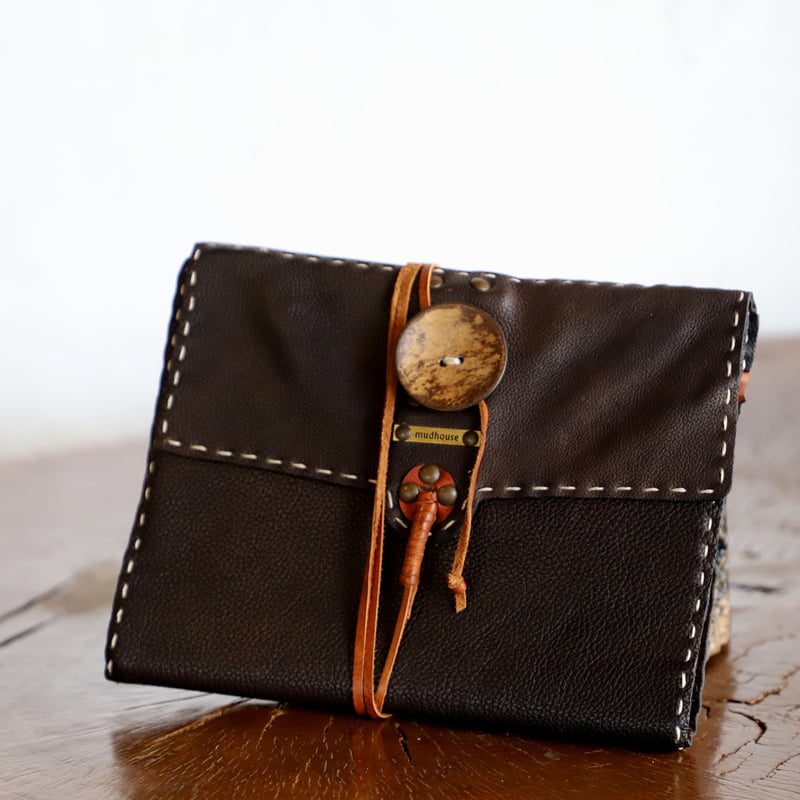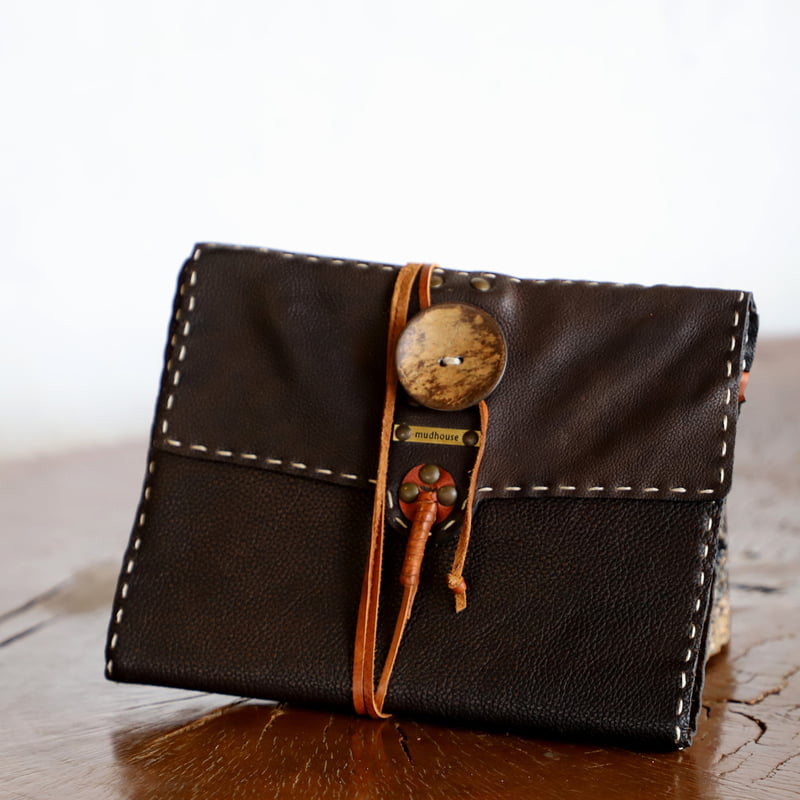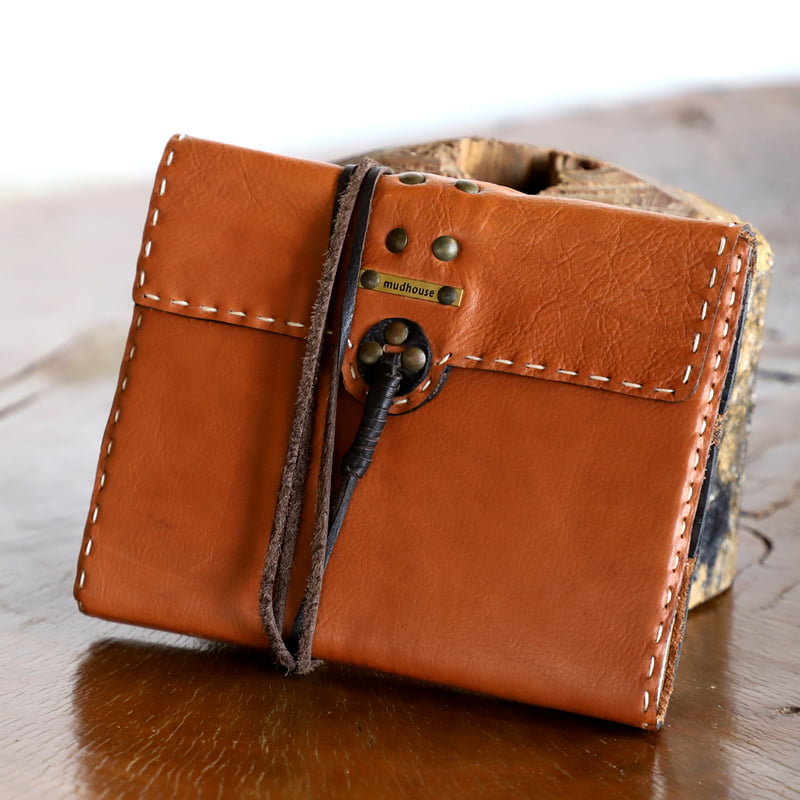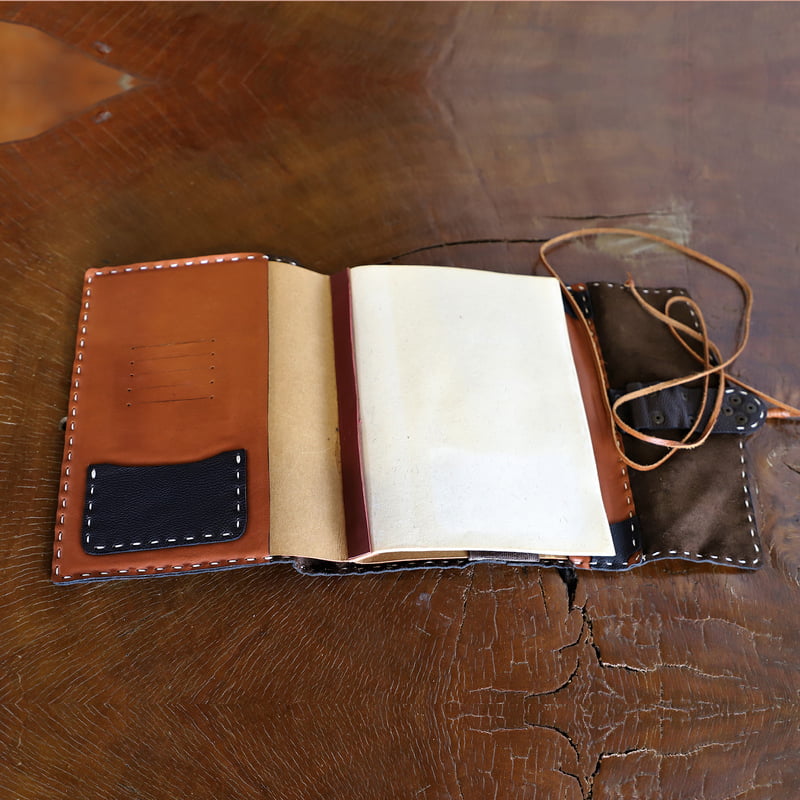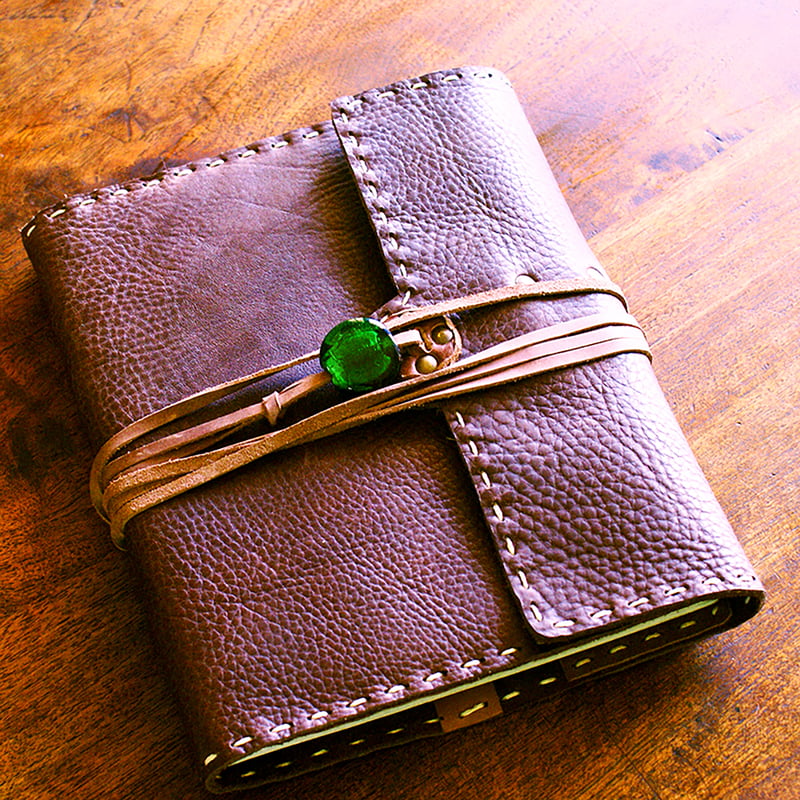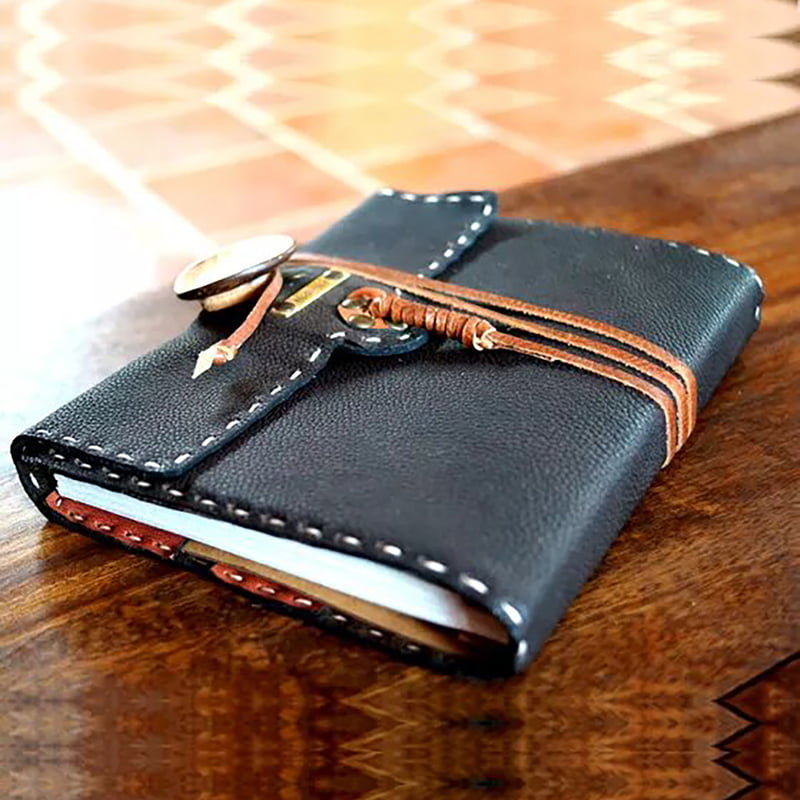 This is a creative writer's doodle book. The rugged leather-bound finish, the rough handmade paper and the leather binding strap all help to transport the writer into the past and inspire the need to put pen to paper. Makes a great way to journal travel stories and nostalgic events from your past. Make it your travel companion or gift it to someone you think is on the way to becoming a great poet or lyricist.
NOTE: On this product you can add an optional name tag at extra cost. This product is usually handcrafted against order. It takes approximately one week to ready the product for delivery and may take more time if you require personalization. In case your need is urgently, call us to discuss before placing the order.