Pua Flip Flops
Handcrafted slip-on flip flops made of premium leather. The simple elegant design with punched out flower patterns gives a feminine touch to this decidedly unisex footwear. Please note that standard sizes are sized for slender feet. See note for additional ordering instructions.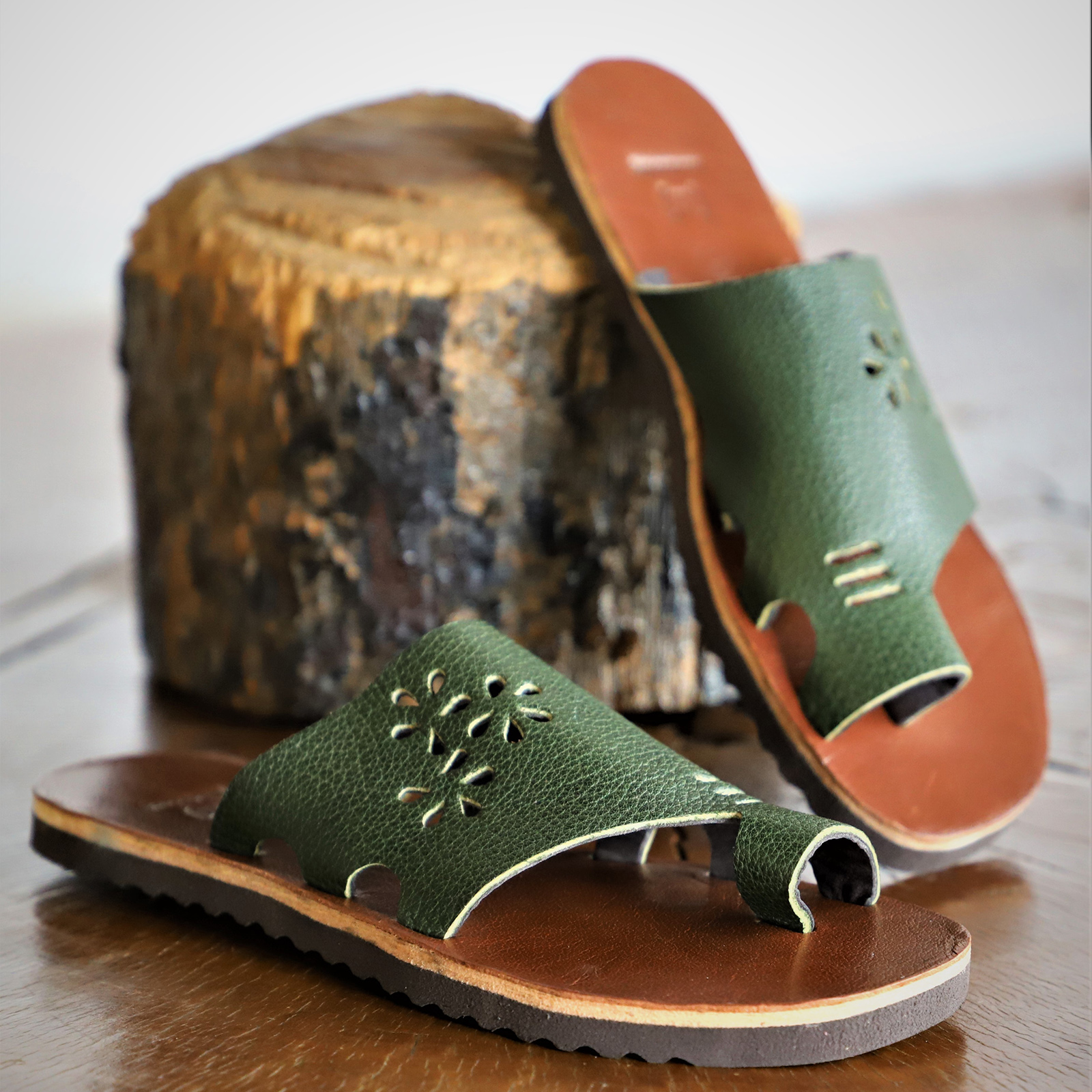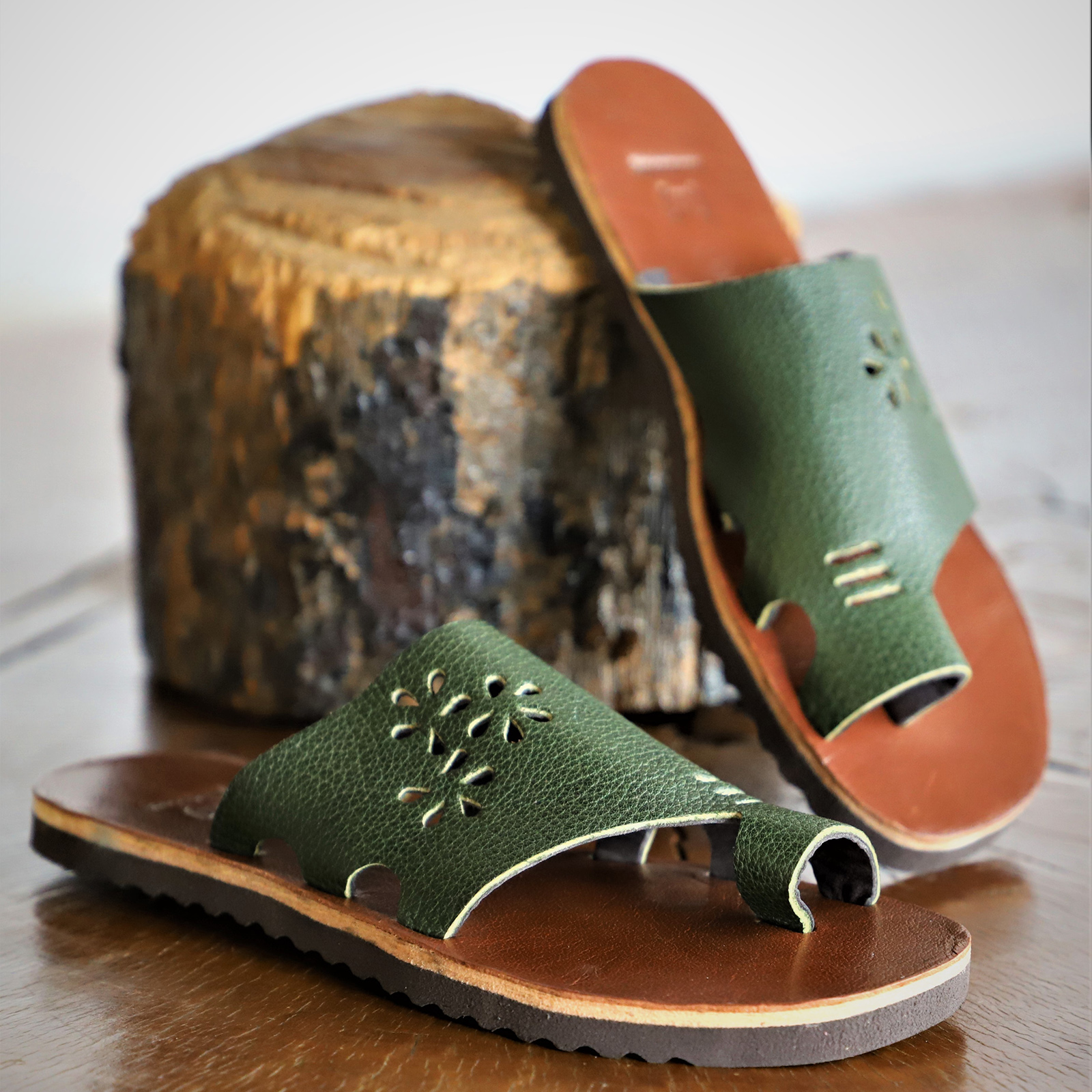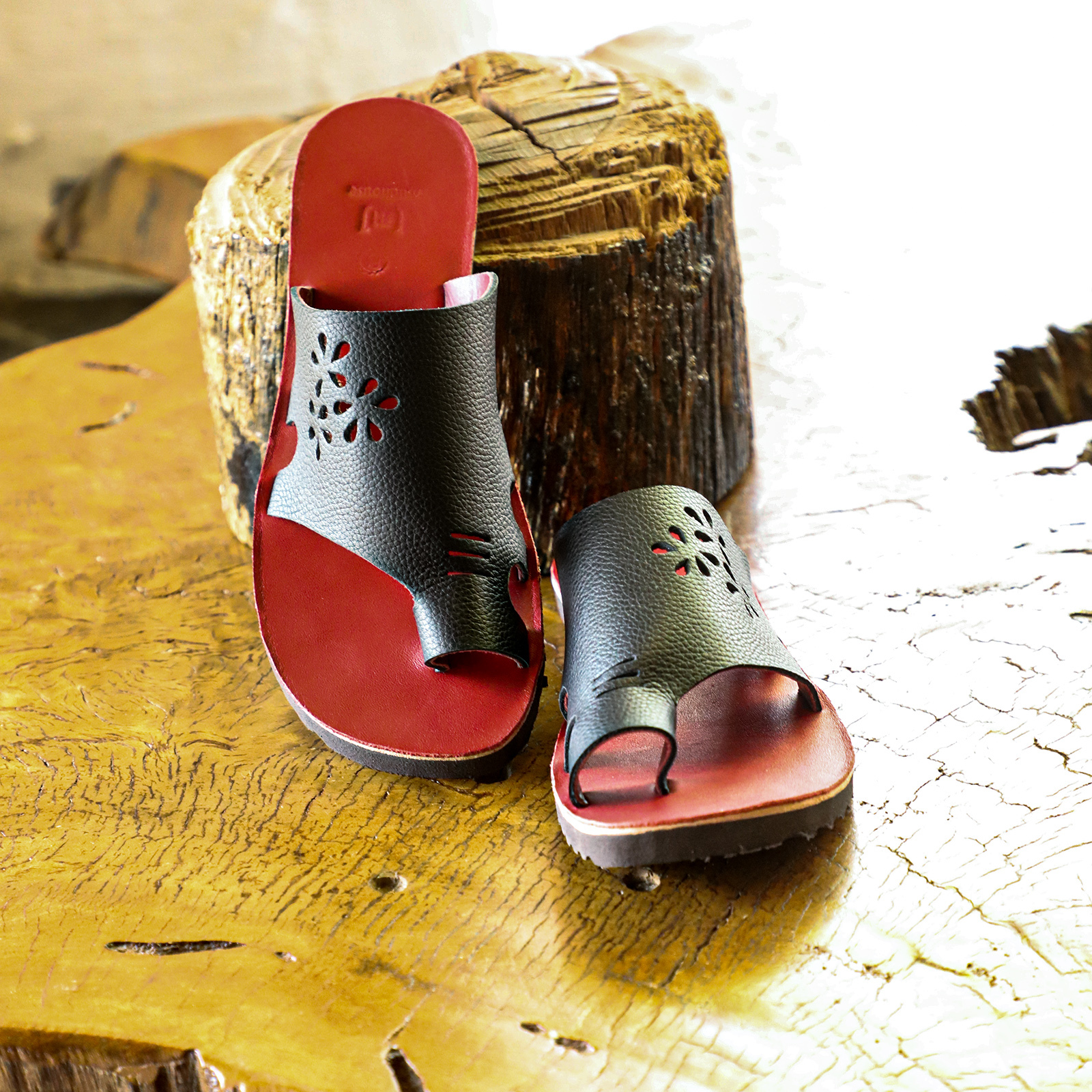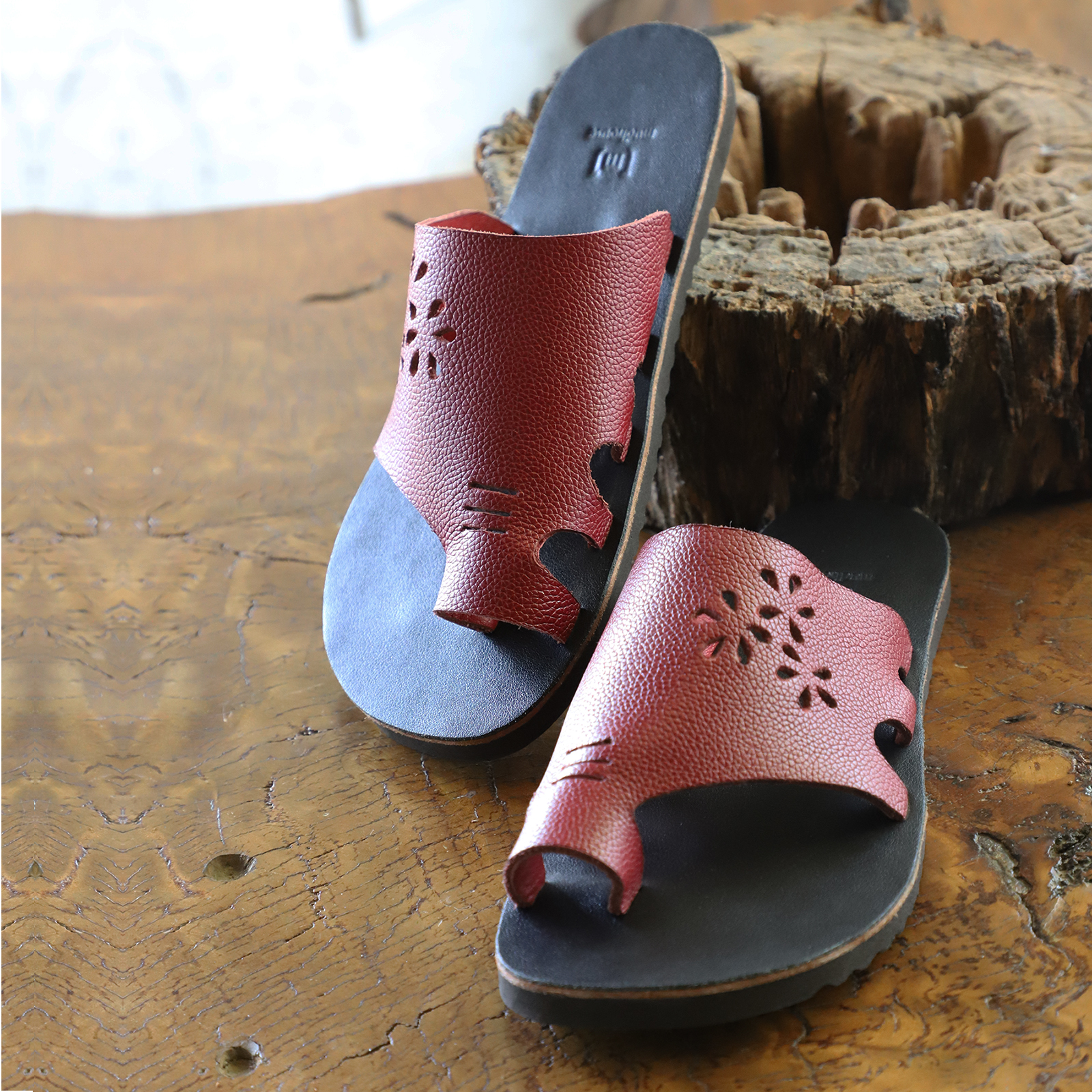 Inspired by the Phirangipani, these everyday flip flops are designed for increased protection from dust and dirt while keeping it simple. Wear them with casuals and ethnic wear. Handmade with premium leather and rubber soles, these sandals are offered in other colour combinations as well.
NOTE: Please note that standard sizes are designed for slender feet. If your feet are on the wider side, it is recommended that you send us foot measurements based on our instructions (and sometimes photos of your feet) after you place your order. It takes approximately one week to ready the product for delivery.